10 Things Our Dials & Sliders Rated in 2015
Keeping up with our tradition of highlighting some of our more interesting and memorable projects of the year, this time we're going bigger with 10 things our dials and sliders rated in 2015. (psst…we actually snuck in 11 so start scrolling and get them out!).
Chronological order…no favoritism here!
1. Race-based messaging in political ads
Professors at NYU and North Central College have been studying the impact of race-based messaging in political ads for more than a decade and recently presented their latest findings, including the dial testing results.
Read the Q&A.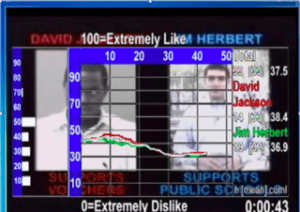 2. Super Bowl ads
Our Slidermetrix tool was hard at work testing Super Bowl ads once again in 2015. Was the Budweiser puppy the top dog again?
Read all about it.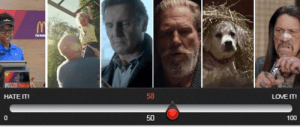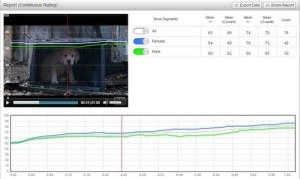 3. Uncovering the DNA of an effective summer movie trailer
We teamed-up with Invoke Solutions to conduct the first-ever, real-time online research study in front of a live audience at Qual 360 North America.
See what we learned about what makes for an effective movie trailer.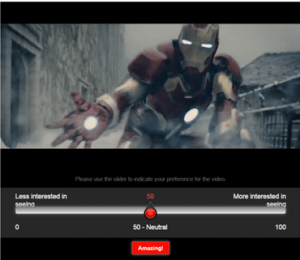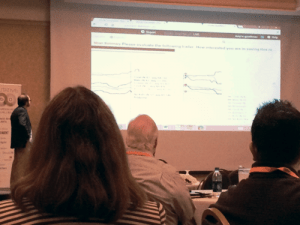 4. Best Research award to UVA ad team with assist from Dialsmith
With support from our survey-based moment-to-moment tool, Perception Analyzer Online, a team of University of Virginia students competed in a national advertising competition and won the Best Research award.
See how they did it.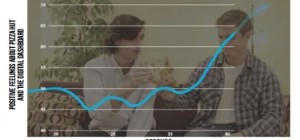 5. Instant Scoring for Street League Skateboarding and Vans
We had fun, as always, using our ISX Scoring system to provide instant scoring and real-time stats for the Nike SB Street League Skateboarding World Tour and the Vans Pool Party.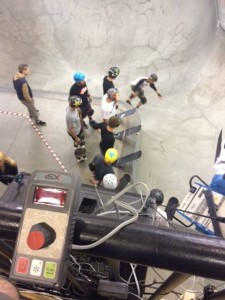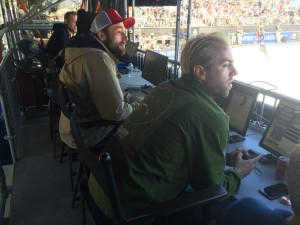 6. The "Dial of Doom" returns to Food Network Star
This year marked our three-peat, providing real-time audience feedback for Food Network's top-rated show, Food Network Star. The dial was friendly to some Star finalists while others, not so much.
Find out how the Dial of Doom added fireworks to this year's 4th of July episode.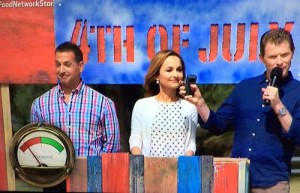 7. Dialing the debates on CNN and FOX News
CNN and FOX News once again followed the election year tradition of conducting live dial groups for televised presidential debates and our Perception Analyzer dials were front and center.
See how they did it.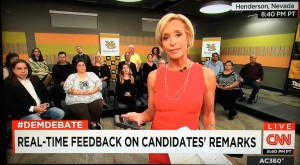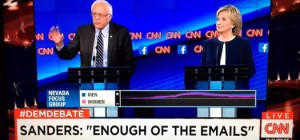 8. Perception Analyzer goes to the movies
The producers of Our Brand is Crisis wanted an authentic focus group scene to depict how political ads get tested. That brought us on set to provide consulting and dial services for the scene. Unfortunately, we can't show you the scene, so grab some popcorn and go check it out for yourself!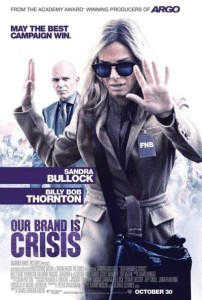 9. Dials go to The Muppets
When The Muppets use your product you know you've made it!
See how those grumpy critics, Statler and Waldorf, had their say.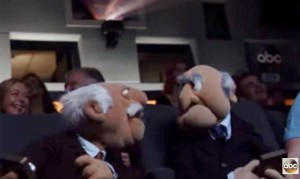 10. Perception Analyzer helps MIT and The Hartford better understand mature drivers
MIT AgeLab and The Hartford relied on the Perception Analyzer to better understand what technologies mature drivers are most willing to adopt.
Check out all the details of their report.
**BONUS 11. Slidermetrix helps maslansky + partners on FOX News
Lee Carter, partner at maslansky + partners, relies on Slidermetrix to collect moment-to-moment feedback for her on-air news segments.
Check them out on their YouTube channel.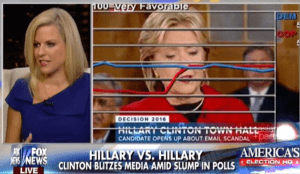 Phew… it's been a busy and fun 2015 for sure! Huge thanks to all of our clients and partners for their ongoing business and support. Can't wait to see what 2016 has in store for our dials.
Like what you see above? Give us a shout and let's talk about ways our dials can help you out.