Bloomberg: World Cup Brands Booting TV Ads for Web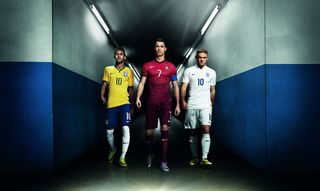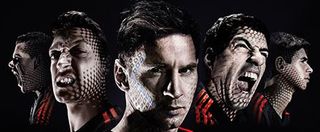 Top image courtesy of Nike. Bottom image courtesy of Adidas.
It seems like every day there is another article published about how online advertising and video content is rapidly growing, which we find to be very exciting at Dialsmith. Brands are re-focusing their marketing efforts on social media, and in particular video and the brands involved in the World Cup are case-in-point.
Now that the World Cup is here, advertisers are rolling out their campaigns to get soccer fanatics ready for the action, but they aren't relying on TV to gain impressions as much as they did in the past. According to an article on Bloomberg, "Though the vast majority of fans will still watch World Cup matches on TV, the marketing battle has gone online," and don't we know it.
Nike also stated that, "…TV ad buying during the World Cup is declining as it increasingly uses Facebook, Twitter, and Youtube to reach fans in a battle with Adidas AG [ads] for supremacy in the global soccer-products market." Approximately "half of [Adidas] media expenditure for the tournament will go online" where in the past, Adidas only spent about a fifth of their media expenditure on the Web.
Here at Dialsmith, this news comes as no surprise as we've been tracking the growing influence of online advertising for a few years and developing tools, such as Slidermetrix, to help marketers ensure their online ads are hitting the mark. We've even come up with our own Slidermetrix feature giving you the chance to view and rate the top 2014 World Cup ads as well as some classics from years past. It's a friendly way to give Slidermetrix a test drive and see how your opinion of these ads stacks up to the competition.