Crowd-Funded and Crowd-Selected Pitchlandia Startups Put on a Show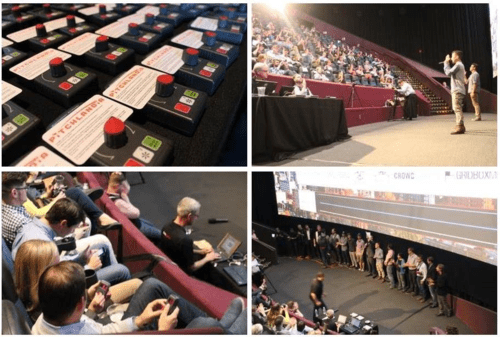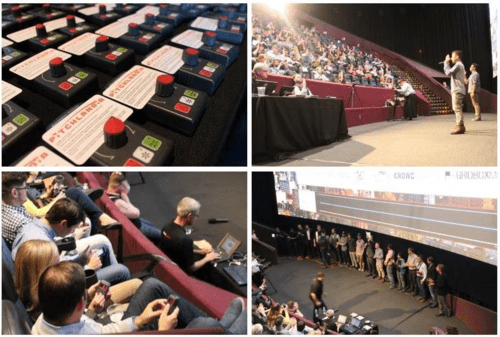 OMSI's foyer was buzzing last night with innovative Portlanders eager to pitch their startups as well as curious audience members ready to hear about Portland's fresh, new business ideas. (BTW, the buzz around the event could not only felt but heard out of the flaming bagpipes of the Portland's iconic Unipiper.)
Dialsmith sponsored the event, putting our Perception Analyzer dials in the hands of both: an expert panel who rated each presentation Moment-to-Moment—the results of which were displayed in real-time on OMSI's IMAX screen; and every audience member who provided a discreet score for each presentation upon completion—the audience scores for each presentation was averaged and results were held for the big reveal of the winners at the end of the event. It was the first time, in recent memory, our team ran two systems at the same event at the same time.
Kudos to all the finalists and to the Portland start up community for an energetic, fun and inspirational evening, and a big congratulations to the winning startups:  GRASP, YumOYum, Blueshift, Bright Neighbor, bnd, 12 Hours To Dance, Buddy Up, Bosky Optics, Dyscover Me and Live Forest Farms.
That's a wrap for the inaugural Pitchlandia event and thanks to all 200+ audience voters who returned their dials to us safe and sound. We'll look forward to sponsoring the event again.
And here's some nice coverage the event by the Portland Business Journal and ABC-Affiliate KATU.