Dial Testing Provides Instant Analysis of the VP Debate
With barely enough time to catch our breath from the first Presidential debate, it was the Vice Presidential candidates taking center stage. Dial testing focus groups were at it again, powered by our Perception Analyzer and Slidermetrix technology, and providing real-time polling and instant results that the broadcast networks used extensively in their follow up reporting.
Here's a clip of Frank Luntz on CBS This Morning discussing results of a dial testing group made up of Ohio voters.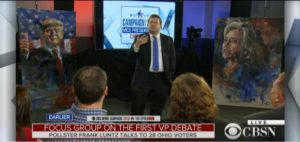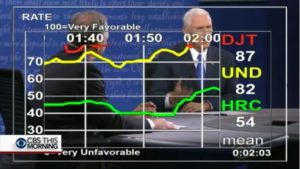 Images courtesy of CBS News
And here's a quick recap of CNN's dial testing group results made up of Virginia voters.
And finally, here's Masklansky & Partner's Lee Carter on FOX & Friends discussing results from their Slidermetrix dial testing results.