Engagious Podcast 02: Greg Weinstein, Audience Engagement Veteran
Podcast: Play in new window | Download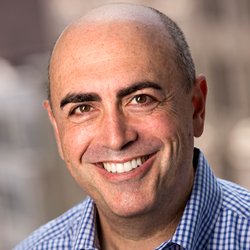 When I learned one of Brian Izenson's former college roommates is a media veteran with a resume that includes writing, directing, and producing, I knew this conversation was meant to be. Greg Weinstein's career has spanned the media landscape having worked with major traditional, streaming, and OTT outlets such as A&E, MTV, Univision, YouTube, Hulu, and Netflix. It was fun digging into his background and Greg shared some great insights.
Here are some things you'll learn from this conversation with Greg:
@ 5:05 – How to continually engage viewers/listeners/fans as mediums evolve. Radio> TV> online> streaming.
@ 11:30 –"Data doesn't have to trump intuition." How to blend data and intuition to best influence the creation and distribution of content.
@ 17:50 – Analyzing various audience behaviors and how that plays in to decision making.
@ 20:16 – Summary for content creators on how to use this information to create contagious engagement.
If you liked this episode, I also recommend that you check out my conversation with Rich Thau where we discuss using principles from social science and behavioral psychology to shape messaging and resonate with an audience.
Thanks for listening and I hope your time spent with our podcast has brought you value. If you have any comments or suggestions on who would be great for us to talk with in future episodes, please leave a comment below. We'd love to hear from you.
Until next time, #BeEngagious.