Super Bowl Ads: News, Notes and Rumblings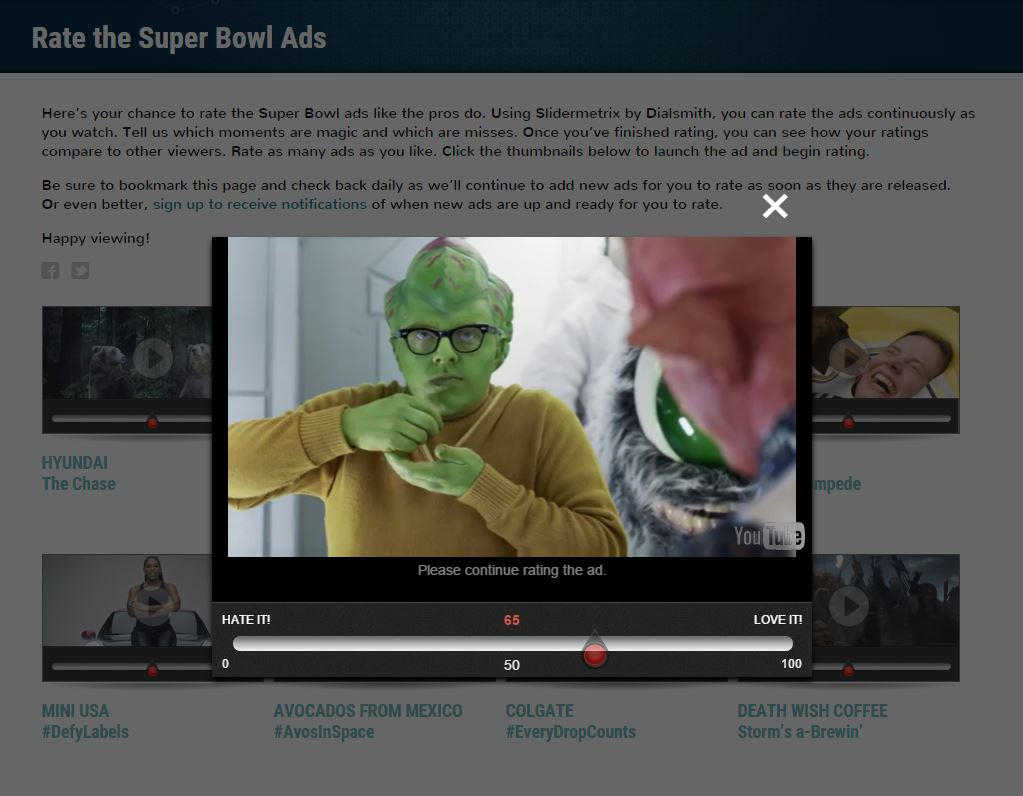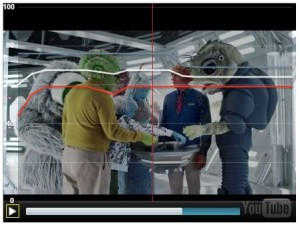 Now, it begins. Yes, we've seen the first flurry of pre-released Super Bowl ads hit YouTube over the weekend, and with that, we've officially launched our 2016 Slidermetrix Super Bowl ad ratings feature. You can go and check out the early bird ads now and let us know second-by-second if you "Love It!" or "Hate It!"
We're also continuing to track interesting news and notes related to the Super Bowl ads. Here are a few items of note:
TiVo published a list of the Top 10 Big Game Commercials of All-Time with a nice little infographic to boot. It's no surprise who was listed as "Top  Puppy Dog."
Strangest Super Bowl ad teaser has to go to Mountain Dew who's promoting their new line of low-cal Kickstart beverages.
We get our money's worth with the first big star appearance in this year's Super Bowl ads. It's Ryan Reynolds and Ryan Reynolds and Ryan Reynolds… in Hyundai's Ryanville spot.
For a second year in a row, Intuit, who we know better as the folks who make QuickBooks and TurboTax, is paying to produce and air a 30-second Super Bowl spot to the winner of their "Small Business, Big Game" contest. Batten down ye' hatches for this year's winner Death Wish Coffee Company.
Alright, that's the early word on the early birds. Now, head over to our Slidermetrix page and give us your take on those pre-released ads.
Update: The 2016 Slidermetrix ratings results are in. Check them out here.