The Big Game Ads | Talking Winners, Losers, Trends & Ratings Technology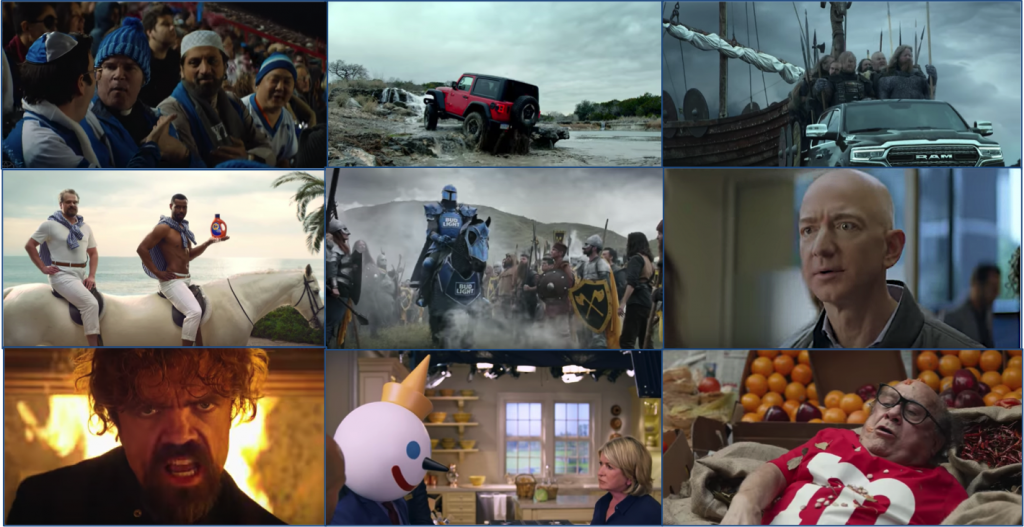 The feeding frenzy over the Big Game ads has faded for yet another year which means it's time to try to make sense of what the heck happened. Here are five BIG takeaways from our Slidermetrix ratings of the 2018 Big Game ads:
MORE SILLY. LESS EDGY. 2017 was the year of the edgy, politically charged Big Game ad (remember the 84 Lumber "The Journey" ad?) But 2018, marked a return to the more lighthearted, silly commercials of Super Bowls past. We're looking at you Tide, and Amazon, and Febreze, and Sprint, and…
"FEEL GOOD" FEELS GOOD. Toyota, Verizon, and Dodge were prime examples of brands that rolled out "feel good" spots that felt more like public service announcements than traditional ads with serious but non-controversial themes such as thanking first responders and applauding the character of paraplegic Olympians. These ads all scored well with our Slidermetrix viewers.
GOOD STORYTELLING = WINNING FORMULA. How short is too short to tell an impactful short story? Well, we know from our Slidermetrix ratings, that 30 seconds is plenty long enough. Take M&Ms' "Human" and E-Trade's "This is Getting Old" spots as case-in-point that length matters not.
TOYOTA MOVES US. Toyota's "Good Odds" ad was just awesome. An across-the-board winner in our Slidermetrix ratings results. Rarely has one ad received such high marks across every viewer sub group like the Toyota ad did. Kudos to Toyota for striking a chord that moved all viewers on our one common trait — our humanity.
DORITOS FIRE & DEW ICE RUNS HOT & COLD. Unlike the Toyota ad, there's rarely been a Big Game ad that ran so hot and cold with our viewer sub-groups than the Doritos Fire & Mountain Dew Ice ad. Millennials and GenX-ers really liked the spot as did those living in the West and Southwest. But it was one of the lower rated ads amongst our GenZ-ers and Boomers as well as East Coasters.
Bonus Takeaway: People just love listening to Dialsmith Founder & CEO David Paull give his take on the Big Game ads and explain how our Slidermetrix rating technology works. But don't take our word for it. Here are several of his interviews:
Portland, Oregon, CBS-Affiliate KOIN-TV preview's the Big Game ads by interviewing David Paull:
And here, David goes in-studio at KOIN-TV to provide a wrap-up on the Big Game Ads:
David participates in Research Business Daily Report's Annual Super Bowl Ad panel discussion: