STORY 2017 Conference: Top 5 Takeaways

A conference that breaks the mold is a very good thing
It's not often that you leave a conference so impressed and inspired that you want to tell everyone about it, but that's exactly how I feel about STORY 2017. STORY is an event for more than just creative and storytellers. For example, much of what we do in marketing research is about crafting a story that resonates.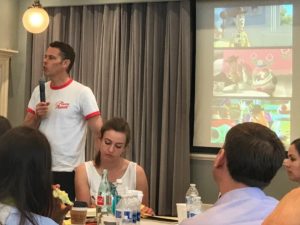 For me, I was attracted to STORY because it breaks out of the mold traditional conferences I'd attend and allows me to approach problems and solutions from different angles. For example, it started with a workshop led by Matthew Luhn, a 20-year Pixar veteran. Matthew taught us about how to apply classic storytelling techniques to communicate any kind of messaging. Matthew isn't the kind of speaker you'd hear from at a traditional market research conference.
Here are the top 5 things I took from STORY 2017:
Authenticity and Truth: The best stories, and therefore the best messaging overall, are based in authenticity. Start from a place of truth and build from there. If it's not truthful and authentic to you, it will never resonate with your audience.
What if…?: One of the best ways to tackle a tricky problem is to start by asking, "What if…?" An example Matthew gave was when at Pixar they asked what if a rat, which is normally associated with being filthy and diseased, wanted to become a fine dining chef (leading to the Pixar hit Ratatouille)? Start by flipping the norm on its head and see where the brainstorming takes you.
Move from "comfort" to "challenge": Jason Jaggard, founding partner of executive coaching firm Novus Global, talked about not confusing comfort with happiness. He described comfort as the bounds of fear. He challenged us to replace "comfort" with "challenge" and become comfortable with challenge.
Empower yourself: Jason went on to discuss the importance of replacing disempowering language with empowering language. Doing away with things like try, should, can't, have to, in favor of language around will, did, get to.
Kid closers: Louis Richardson, chief storyteller at IBM Watson, said, "No one closes more deals than children." The point being that children have no fear and always ask why. They tug at your heartstrings and make themselves irresistible. When is it that we lose those traits and how do we better hold on to them as adults?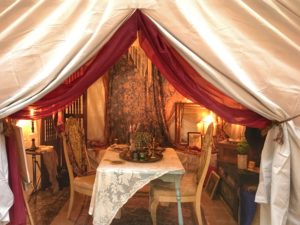 In addition to great content, I can't say enough about how creative and well-run the STORY conference was. It reminded me of a TED Conference I attended a number of years ago. This team created a narrative around the theme of Carnival of Curiosity. The theme carried throughout the event and they tended to every detail to ensure a great experience. I was extremely impressed by the team behind this event. In fact, have already purchase my ticket for STORY 2018! Hope to meet some of you there.
>For more creativity posts, check out the retail brand experience of Supreme New York.