Fieldwork Atlanta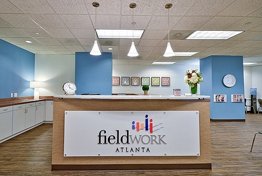 200 Galleria Parkway, Suite 1600
Atlanta, GA 30339
View Map
Contact: Kate Krohn
E: info@atlanta.fieldwork.com
P: 770.988.0330
Fieldwork Atlanta provides some of the most sophisticated market research opportunities available today. You'll find state of the art facilities, including 4 spacious conference rooms and private lounges. Whatever your needs, our unique balance of "Southern Hospitality" and friendly efficiency is what makes Fieldwork Atlanta an excellent choice for your next study.
---
PVR Research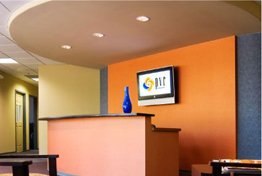 11445 Johns Creek Parkway
Duluth, GA 30097
View Map
Contact: Donna Pickert
E: donnapickert@pvr-research.com
P: 770.232.0322
Atlanta's premier field research provider for quantitative and qualitative projects. Two luxurious focus group rooms, one CLT room with viewing and one large multipurpose room with viewing and taping, ideal for dial test and mock juries, seats 75 respondents. Our large commercial test kitchen has walk-ins, ample power and an open design to accommodate any setup requirements. 52 laptops with wired and Wi-Fi throughout the facility. We provide professional results with an emphasis on Southern hospitality and exceptional service.