Baltimore Research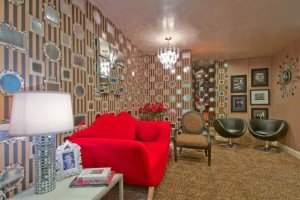 8320 Bellona Avenue, Suite 210
Baltimore, MD 21204
View Map
Contact: Heather Collins
E: info@baltimoreresearch.com
P: 410.583.9991
Baltimore Research is a national leader in qualitative services. The facility features eight cutting edge focus suites highlighted by two large multi-purpose rooms with seating up to 75, chic client lounges, four kitchens (one with observational viewing), private bathrooms in every suite, full-time chef and free parking. Each suite is outfitted with the latest technology you need to deliver high-quality research: FocusVision HD streaming, digital recording, content-on-demand viewing, fiberoptic Wi-Fi, digital viewing room updates, usability lab with eye tracking and Perception Analyzer dials. All recruiting is done by a highly-experienced team and service quality is unparalleled.
---
Observation Baltimore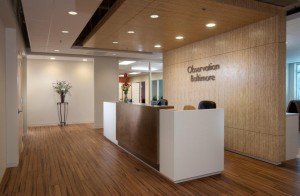 5520 Research Park Drive
Baltimore, MD 21228
View Map
Contact: Ryan Ross
E: ryan@obaltimore.com
P: 410.332.0400
Observation Baltimore is the premier focus group facility in Maryland. Located just 10 minutes from BWI Airport, AMTRAK, and downtown Baltimore, we offer precise recruiting of consumers, physicians, health care professionals, and business professionals. Our LEED certified facility boasts three new, technology-friendly focus group suites equipped with private client offices, spacious lounges, and every accommodation imaginable. It's no wonder Observation Baltimore was the top rated facility in Baltimore by Impulse Survey for 2014.