Adler Weiner-Chicago Qualitative Center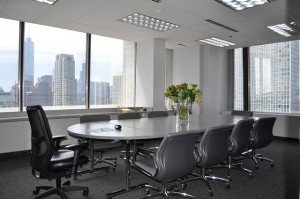 875 N. Michigan Avenue, Suite 3260
Chicago, IL 60611
View Map
Contact: Andi Weiner
E: info@awres.com
P: 312.944.2555
Adler Weiner Research's Chicago marketing research offices are located on the 32nd floor of the John Hancock Building on the fabulous Magnificent Mile downtown. This luxurious urban facility has five large conference rooms, with gorgeous views of the city and Lake Michigan. Each room has direct client viewing, client lounges and two fully equipped prep and service kitchens, and state-of-the-art audio and visual services.
---
Adler Weiner-Lincolnwood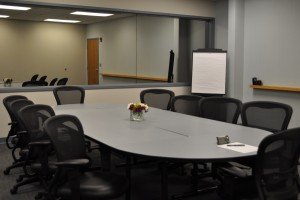 6500 N Lincoln Ave
Lincolnwood, IL 60712
View Map
Contact: Andi Weiner
E: info@awres.com
P: 847.675.5011
Adler Weiner Research Executive Offices are in Lincolnwood, perfectly juxtaposed between downtown Chicago and O'Hare International Airport. This suburban location features two oversized conference rooms with breakaway tables and the capacity to comfortably seat 35 people in either theater-style seating or a classroom arrangement. Additionally, Lincolnwood features two spacious client rooms and the largest kitchen of any of the Adler Weiner facilities.
---
Fieldwork Chicago-Downtown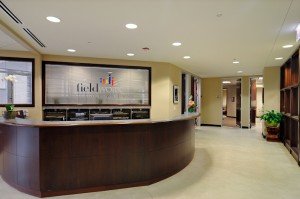 111 E. Wacker Drive, Suite 200
Chicago, IL 60601
View Map
Contact: Megan P. Pollard
E: info@chicagodowntown.fieldwork.com
P: 312.565.1866
Conveniently located in the heart of downtown Chicago, Fieldwork Chicago-Downtown offers quality consumer and professional respondents from all local areas as well as an ideal location with spectacular views of the city. We offer the finest integrated state-of-the-art technology including: digital audio recording (complimentary), DVD and Digital recording, FocusVision, online focus group hosting and computer usability labs.
---
Fieldwork Chicago-North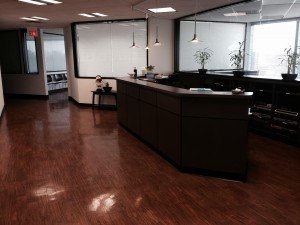 5750 Old Orchard Rd, Suite 500
Skokie, Illinois 60077
View Map
Contact: Karyn Picchiotti
E: info@chicago.fieldwork.com
P: 847.583.2911

Fieldwork Chicago-North has four large, state-of-the-art conference rooms and spacious viewing rooms each with their own food service areas. Our largest room, seating 50 respondents, is ideal for mock jury presentations. We have two, 1-on-1 rooms with viewing. Plus, we offer usability testing, internet access, Focus Vision, and additional closed circuit viewing.
---
Fieldwork Chicago-Schaumburg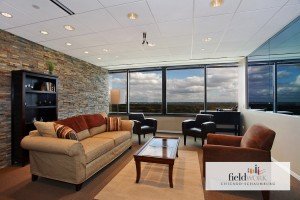 425 N Martingale Road, Suite 2000
Schaumburg, IL 60173
View Map
Contact: Karyn Picchiotti
E: info@schaumburg.fieldwork.com
P: 847.413.9040
Fieldwork Chicago–Schaumburg offers over 10,000 square feet of premier accommodations. Six Spectacular Conference rooms seating 12 – 50 respondents and viewing rooms for up to 20; complimented by amazing views of the Chicago skyline, lakes and woods. Our database boasts over 125,000+ respondents allowing Fieldwork Chicago-Schaumburg to provide spectacular recruiting for consumer, medical and B2B research.
---
Precision Research, Inc.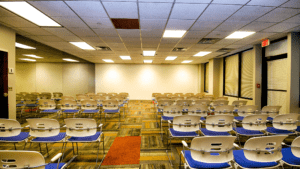 999 E. Touhy Ave, Suite 100
Des Plaines, IL 60018
View Map
Contact: Scott Adleman
E: scott@preres.com
P: 847.390.8666
Precision Research, Inc. is the perfect location for your dial sessions with two large audience suites, the largest seating 60 people. Being near Chicago's O'Hare Airport is convenient for both clients and respondents and features FREE parking in a high visibility mid-rise office building. Commercial grade WiFi capable of 100's of connections and 75 meg of download speed plus a wide array of audio/video equipment including large screen displays, projectors, speakers and more.
---
 watchLAB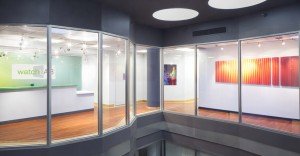 1 East Erie Street, Suite 600
Chicago, IL 60611
View Map
Contact: Stephanie Mahley
E: stephanie.mahley@watchlab.com
P: 312.600.0990
Our Chicago Studios, just three blocks from famed Michigan Avenue, are ideally located. Top-notch shopping. Award-winning restaurants. Wine bars. Even deep-dish pizza. All within walking distance. Then there are our Studios, with the right mix of state-of-the-art technology and modern design; each of our three spacious rooms is just the right size for your project. Whether you are looking to seat 20 or have an intimate 1-on-1, we've got just the right space for you.