Perception Analyzer voting determines the winning team on The Celebrity Apprentice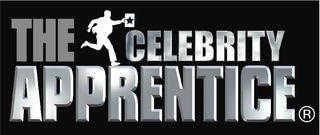 On the March 27, episode of NBC's The Celebrity Apprentice teams ASAP and BACKBONE battled it out to see which could create a better promotional video for ACN's new video phone. Rather than company executives picking the winning team, ACN employees got to determine the teams' fate and BACKBONE came out ahead with 53% of the vote.
Voting was done with our Dialsmith Perception Anlayzer dials, the same dials famous for use by CNN, MSNBC, and FOX News during presidential debates and speeches. After viewing the videos, company employees were asked to vote for their favorite by turning their dials in favor of ASAP or BACKBONE. The dials were instantly polled and each employee's opinion was locked in. It was a fast, efficient, and accurate way for the employees to give instant feedback.
Read more in the official release.
The Apprentice © 2011 JMBP, Inc.  All rights reserved.  THE APPRENTICE, YOU'RE FIRED, YOU'RE HIRED, and all related logos and slogans are trademarks of JMBP, Inc.  All rights reserved.