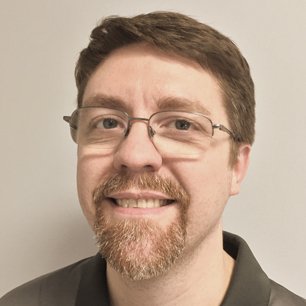 Greg Treat | Project Consultant
Follow Greg: LinkedIn
Greg brings to Dialsmith a wealth of experience in project management, audio/visual integration, and client services. Known for his keen attention to detail, lightning fast follow through, and old school pop culture references, Greg has built a reputation as someone you can turn to, to get the job done. Greg is focused on tackling all the details in order to deliver amazing results in the field for our clients.
In His Own Words…
What is the most interesting or memorable project you've been a part of?
A programming project for a ninety-six screen digital signage deployment for a new state of the art nightclub at Caesars Palace in Las Vegas.
What is one thing people don't generally know about you?
My musical tastes lean toward hard rock.
Where in the world do you most want to visit?
Vienna, Austria.
What's the strangest thing on your desk?
A cheesy coffee mug that says: BE successful.
What's the best hotel amenity you've ever received?
An SLR digital camera.
What is your favorite / least favorite:
Word: Done / Can't
Smell: Maple syrup / Paper Mill
Sound: Laughter / Jackhammer
What's your idea of a perfect weekend morning?
Sleeping in.
What food could you not live without?
Scrambled eggs.
Perfect sandwich?
Turkey club.
What's your favorite drink?
Water.
In your next life you'd like to be…?
Composed of pure light.