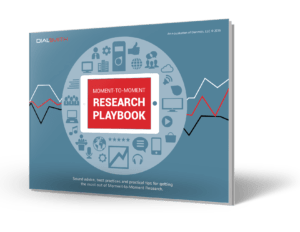 This Playbook provides practical, field-tested advice, tips and insights from researchers who have been using the Moment-to-Moment methodology in their own consulting projects for years. It's written as a helpful and easily reference-able resource to help the research community get the most out of the methodology and to address some of the most common questions we hear from clients.
Get your complimentary copy by submitting the information below.
Your information is safe with us. We promise to be good stewards and not share this information with any third parties.